I'm still working my way through all of Dad's "stuff" , posting items of interest to the Picstory.net site.
One of the items was a sketchbook with photos, taking during his time at the Academy of Arts in Rotterdam. A bunch of students having a bit of fun (Dad is the one with the violin).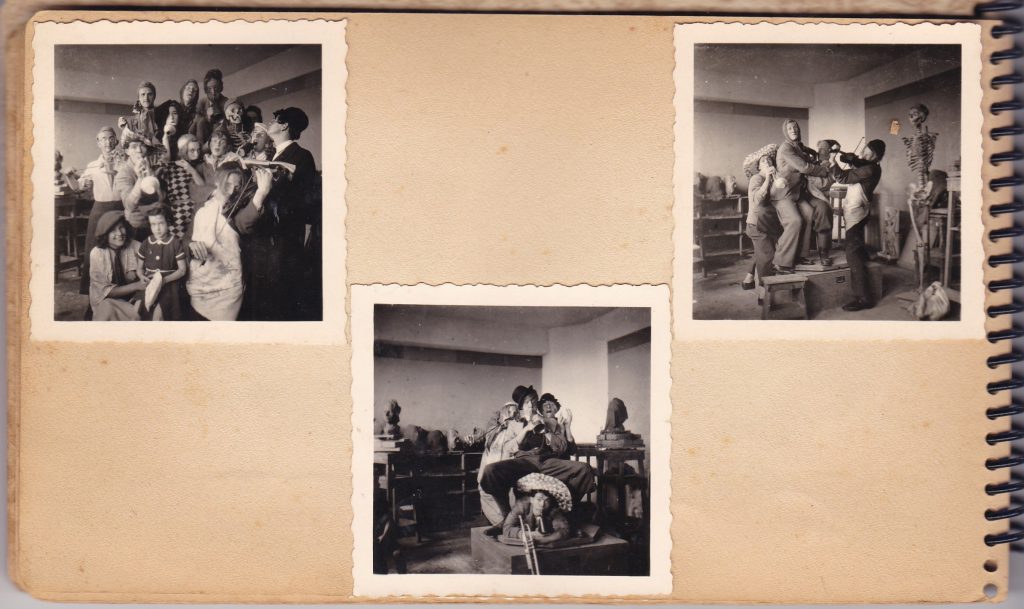 It looks like these photos were taken of the "activities" described in this letter (translation), suspending him from the Academy for two days. So what were they celebrating? The invasion in Normandy a few days earlier?
In any case, Dad did not finish that year at the Academy, he was picked up by the Germans, together with his future brother-in-law, Jord. They were sent to Germany by river boat but escaped on the way. He spent the rest of the war in hiding at Peer de Hoed's place. You can read a letter from his sister, Henny written during that time (detail on picstory.net).